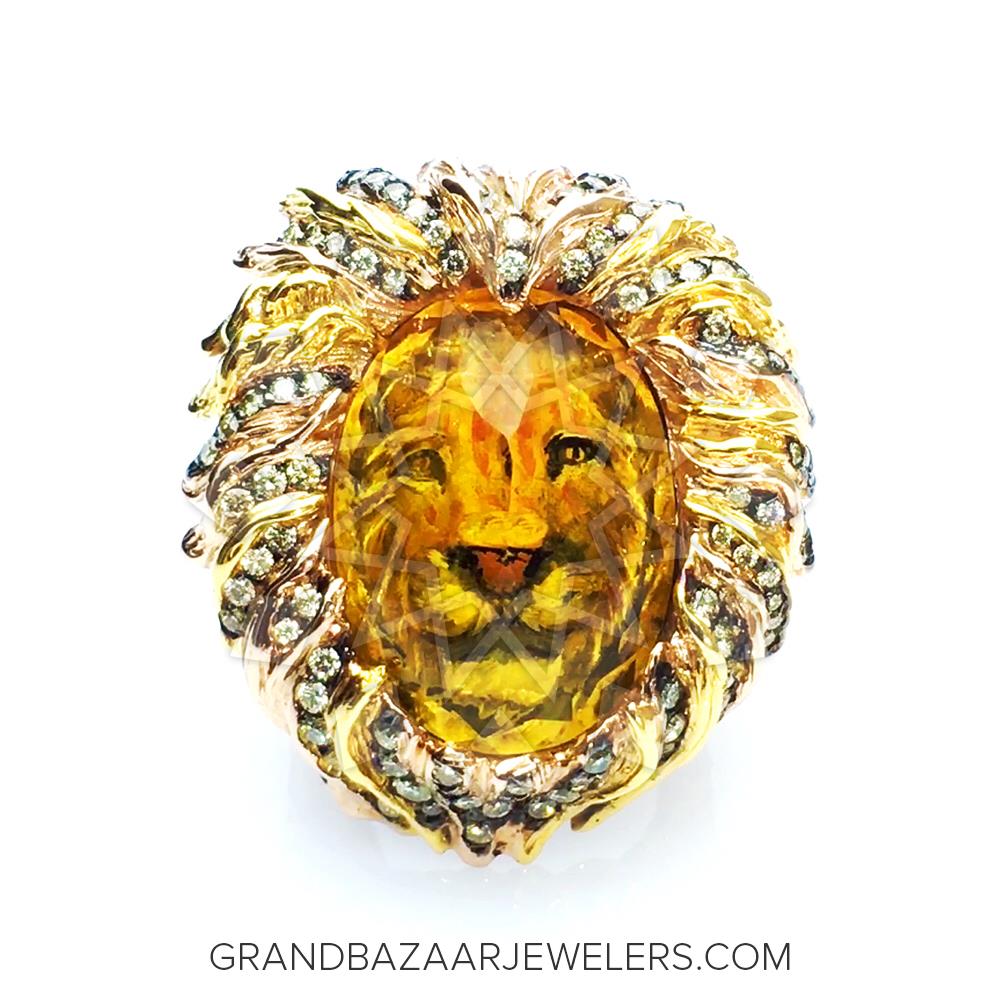 Product Code: GBJ286RG34795
Nurrani Design Master Jewelers Lion King
Individually Hand Carved Gem. ONE of a KIND by #NURRANI
THE STORY
Embellished with multicolored diamonds, NURRANI'S Lion King ring is comprised of 12 individual pieces of gold forming the fiery mane. This masterpiece has a pure silver interior carved with a symbolic Sun face. This creation showcases an oval-shaped lemon quartz which has been intaglio-carved with the world's powerful figure of strength - the king of the jungle - a lion. A few highly specialized jewelers have come together to display their finest work in this one of a kind piece as NURRANI.
• Finished with fine handwork rarely found today and detailed with our designer signature.
• More than 3 carats of yellow, white, and cognac diamonds.
• Reverse intaglio carved, hand painted and faceted oval shape lemon quartz.
• 18 karat, 14k, & 8k gold creating the range of golden colors, oxidized pure silver inner band.
• Handcrafted in Istanbul by Masters in the art of jewelry making.
DETAILS
This is a unique, one of a kind product
Dimensions W: 33mm H: 38mm D: 12mm
Metal Type
Yellow Gold 18K
Metal Type
Yellow Gold 14K
Center Gem Shape
Oval Shape
Accent Gem Color
Clear Accent
Shop by Design
Limited One of a Kind
Shop by Design
Designer Jewelry
Shop by Design
Animals Cute And Wild